CAHABA HEIGHTS: BRAD RUSSELL, D.C., F.I.C.C.; PRESIDENT/CLINIC DIRECTOR
CLINIC HOURS: MONDAY/WEDNESDAY/FRIDAY 7:30 AM-12:00 PM; 2:00 PM- 5:00 PM; TUESDAY/THURSDAY 7:30 AM - 12:00 PM
Brad Russell was born and raised in Birmingham, Alabama, where he attended Briarwood Presbyterian Church and school. He graduated from Mountain Brook High School in 1992 and went on to The Citadel--The Military College of South Carolina where he was awarded scholarships for both academics and soccer. He graduated Cum Laude from The Citadel in 1996. Dr. Russell completed his Doctorate of Chiropractic from Logan College of Chiropractic in Chesterfield, Missouri, in 2001. In 2003 he acquired the Hug Chiropractic Clinic. He has since served in every office of the Jefferson County Chiropractic Society and the Alabama State Chiropractic Association (ASCA). He is currently serving in his first term as the President of the ASCA. He has served as Alabama's delegate to the American Chiropractic Association since 2008. Among several service awards, Dr. Russell has more recently been elected as a Fellow of the International Chiropractic College. He works to improve the quality of Chiropractic care nationally and here in Alabama by serving on numerous committees and also works here in Alabama to improve insurance coverage for Alabama's Chiropractic patients by serving on the Blue Cross Blue Shield of Alabama Chiropractic Advisory Committee. While coaching his children's soccer teams, he served a six-year term as a board member of the Birmingham United Soccer Association. Dr. Russell has three children, Elaine, Emily, and Robby. The Russells are members of Briarwood Presbyterian Church and enjoy traveling to the lake and the beach.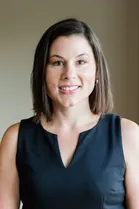 CAHABA HEIGHTS: LAKE FRANKLIN, D.C.; CHIROPRACTOR
CLINIC HOURS: MONDAY/WEDNESDAY 7:30 AM-12:00 PM; 2:00 PM- 5:00 PM; TUESDAY/FRIDAY 7:30 AM - 12:00 PM
Lake Franklin grew up in Eufaula, Alabama, and graduated from high school there. She received her Bachelors of Science degree from The University of Alabama and graduated Magne Cum Laude from Parker Chiropractic College. Lake enjoys being a mom of two small children, is an active member at Oak Mountain Presbyterian Church and Bible Study Fellowship, and if she had more free time she would spend it gardening and sewing.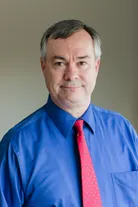 CLAY/CHALKVILLE: BILL ELLIOTT, D.C.; CHIROPRACTOR
CLINIC HOURS: MONDAY/WEDNESDAY/FRIDAY 7:30 AM-12:00 PM; 2:00 PM- 5:00 PM; TUESDAY/THURSDAY 7:30 AM - 12:00 PM
Bill Elliott graduated from Texas Chiropractic College in 1982. Dr. Elliott pursued his interest in athletic injury with Olympic committee physician, Dr. Lee Roy Perry. Later he trained with Logan Chiropractic College in the AMA disability guidelines. Dr. Elliott has developed relationships with a variety of medical physicians with whom he consults in the greater Birmingham area. These physicians range from pain management and orthopedics to gastroenterology and endocrinology.
GARDENDALE: LORAN MEADOWS, D.C.; CHIROPRACTOR
CLINIC HOURS: MONDAY/WEDNESDAY/FRIDAY 7:30 AM-12:00 PM; 2:00 PM- 5:00 PM; TUESDAY/THURSDAY 7:30 AM - 12:00 PM
Dr. Meadows was raised in Hurricane, West Virginia. For his undergraduate education, he attended West Virginia Wesleyan College where he earned a bachelor's degree in Exercise Science. Dr. Meadows was also a member of the men's soccer program during his time at WVWC. During his time at Wesleyan, Dr. Meadows decided to pursue a career in healthcare that sought to treat patients by conservative means, which ignited his passion for chiropractic care. Dr. Meadows earned his Doctorate of Chiropractic from Palmer College of Chiropractic in Florida. Dr. Meadows also worked at the Department of Transportation as a certified medical examiner. Dr. Meadow's practice focuses on the conservative management of mechanical pain syndromes, primarily neck and back pain, headaches, and other joint pains. He enjoys the outdoors and is an avid golfer.